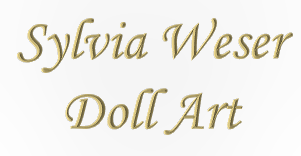 Copyright / Data Protection Regulation / Disclaimer


All attached graphics and texts on this website may not be used without my acceptance. Copyrights of all published graphics and texts are belonging to the author only.

Any usage is strictly forbidden!

Notification of infringement of copyrights are reported.
* * * * * *


Data Protection Regulation 2018-05-25

My website does not store or process any personal data. Also no cookies or similar tracking tools are used. The website is exclusively for information about dolls designed and manufactured by Sylvia Weser.

Persons, who send e-mails by the website agree to reply them directly via their provided email-address.
* * * * * *


Notice for all links on this website:

The district court Hamburg, Germany has decided on the conviction 312 0 85/98 "Liability of links", dated on May, 12th, 1998, that the author of websites also is responsible for the content of linked websites, except you distance yourself from these contents.

Herewith I formally distance myself from contents of linked websites.
Not intended links linked to external websites by mistake are also included.

Dr. Michael Schuster